per month / device

tracking of Domain, CPU,

Storage, drives

* Can only be canceled annually and depends on the quantity
per month / device

Cloud-based antivirus

Secure your device against viruses

PC and MAC

*can only be canceled annually and depends on the number of items
per month / device

daily backup

global recovery

* can only be canceled annually and depends on the quantity
*This prices comes incl. Tax.
Contract
Please make a choice.
Asset Management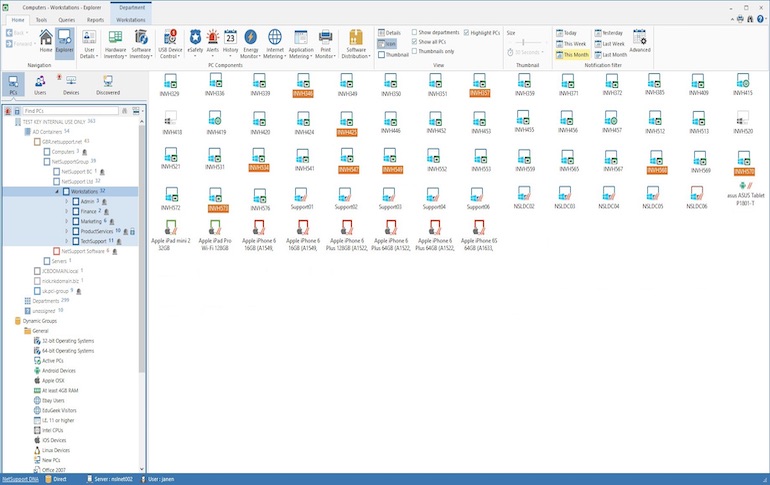 Easy auditing

Spontaneous audit? Spontaneous audit? No problem. You got all the information you need at your fingertips.

Compliance

Avoid costly vendor penalties and ensure you operate within your license limits.

Safety & Security

Find out if there is forbidden or potentially dangerous software installed in your network.

Efficiency

Ensure the deployed hardware fulfills your requirements for efficient working.

Patch Management

Automatically detect vulnerabilities due to outdated software and operating systems, and patch Windows and 3rd party applications remotely.

Proactive Device Monitoring

Drastically increase uptime, work productivity, and end-user happiness by monitoring crucial system aspects. Set individual monitoring policies and be notified as soon as your attention is required, to prevent problems from happening.

Detect and monitor network devices

Monitor the availability and fault of all network devices such as printers, routers & switches, and more by scanning for all connected devices. Reduce downtime and provide an interruption-free and stable work environment.
Endpoint Protection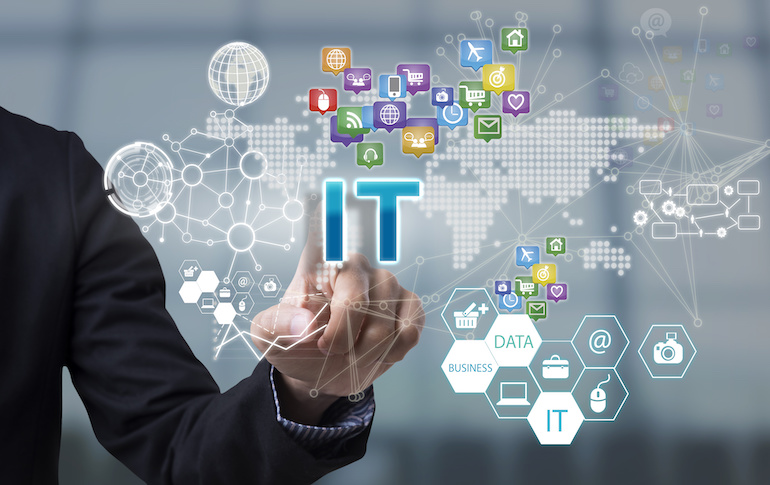 Windows and macOS support

Active ransomware protection

VB100 certified

Quick Installation

Effortless deployment – Security in no time. Do not worry about bothersome installation processes. All it takes is just a few clicks to activate TeamViewer Endpoint Protection on your computers.

Real-Time Protection

Protection around the clock – With real-time protection every file that is accessed or modified is checked instantly for potential threats. Your devices are protected the second you activate TeamViewer Endpoint Protection on them.

Always up to date

nstall and forget! No maintenance required on your part. Multiple times a day TeamViewer Endpoint Protection updates itself by downloading the newest definitions to keep your computers immune – also to the most recent threats.

USB Autoscan

Tackle the Shadow IT – Hooking up private devices to a USB port, such as smartphones and USB sticks, is common practice. Any existing malware on those devices finds its way directly into the network. TeamViewer Endpoint Protection automatically scans devices plugged into a USB port for potential malicious software, preventing any nasty surprises

Instant Alerts & Notifications

Don't miss anything. Should TeamViewer Endpoint Protection detect a threat on one of your computers, the file will be put into quarantine immediately. You will receive alerts within TeamViewer or the TeamViewer Management Console informing you about the action. Even on the go you will never lose control. Set up email notifications for each protection policy, determine the recipients of these emails individually and ensure that the right alert gets to the right person at the right time.

Certified Protection: VB100

TeamViewer Endpoint Protection has been awarded the VB100 certification for reliability by the magazine "Virus Bulletin" several years in a row now.

This award certifies a detection rate of at least 99,5% of malicious software listed as 'In the Wild' by the "WildList Organization". In addition to this, any anti-malware software which is awarded this certification must generate no more than 0,01% false positives when scanning an extensive test set of clean samples.

Welcome to our wonderful world. We sincerely hope that each and every user entering our website will find exactly what he/she is looking for. With advanced features of activating account and new login widgets, you will definitely have a great experience of using our web page.
Remote Backup and Restore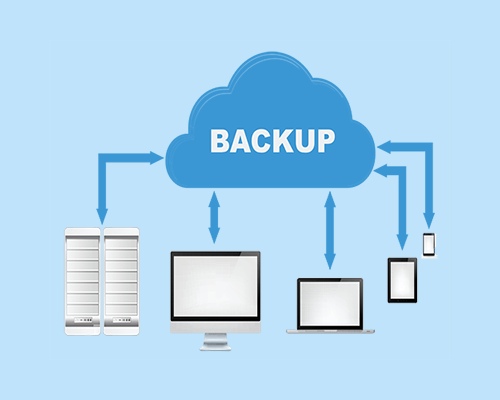 Remote Restore

Restore an entire backup or just specific files remotely! With TeamViewer Backup, you can restore any backup directly from the central TeamViewer Backup dashboard. Restore the backup to the original device, a new device, or even download it to your local machine. Your data is always available, no matter your location. TeamViewer Backup also gives you the option to browse backups and run a recovery at file level.

Cloud Backup

Available anywhere, at any time – with disk-to-cloud (D2C) backup, your data is stored safely offsite. Do not worry about upgrading your own servers, while benefiting from all the advantages of a scalable cloud backup solution. TeamViewer Backup builds on the reliable Amazon Web Services (AWS) infrastructure, that provides you with the highest security standards. By leveraging the AWS technology, your backups are always at high availability and ready for restore.

Intuitive Interface

Everything through a single pane of glass – view and manage your devices centrally from the TeamViewer Remote Management dashboard in the TeamViewer Management Console. Access your browser based dashboard from anywhere to check on the status of your backups, set and adjust policies, set up new backups, restore old ones, and much more – all from one single point.

Easy Deployment & Remote Activation

Depending on the size of your infrastructure, rolling out a new software solution can often be a tedious task requiring you to run from desk to desk and sometimes even travelling to different locations. With TeamViewer Backup, you will have a new backup solution up and running in no time! TeamViewer Backup works flawlessly with your existing TeamViewer infrastructure – have a backup running in less than one minute with just a few clicks, all from the comfort of your desk!

Automatic Deduplication

Fast and efficient backups with automatic deduplication at file level – TeamViewer Backup automatically recognizes which files have been altered since the last backup cycle and will only transfer the altered data.

Instant Alerts & Notifications

An internet outage or a system that has just been powered down by its user – there are events that can interfere with a backup process. TeamViewer Backup will alert you or a staff member immediately via mail, and in the TeamViewer environment, should a backup ever fail. Log in to your TeamViewer Management Console to check the backup status of all your managed devices to make sure everything is ok.

File Selection and Exclusion

Backup Cycle and Schedule Optional Bandwidth Throttling
Our service
Software update
We take over the entire maintenance of your hardware including software updates for you. We take care of Micsooft updates or updates of the standard software, making it easier for you and your employees to work at your workplace. This allows you to concentrate on your core business and no longer need to worry about the current status of your hardware or software. We always carry out major updates in consultation with the respective user, so that we do not interrupt or inhibit the valuable time of your employees. Of course, all leasing devices that we hand over to you have a "support button", via which we can be reached at any time and through which we collect information about the condition of the devices and intervene if necessary. We also inform you about license extensions and third-party providers that we were informed of when the offer was submitted.
Software installation and troubleshooting
Software installation and troubleshooting is our daily business. With the already shown "Support Button" we are easy to reach at any time. We can also be reached via a ticket system or by email at support@itelcom.at and this at international "zero cost". We install your software, configure or fix errors on your computer. Administrate your network or adapt your hardware according to your requirements. Our update service is also part of our IT outsourcing offer, as well as the cloud backup and restore service. Here we can restore the previous status of your software or restore deleted data at any time on your business trip, home office or during your vacation. Depending on the amount of data, a prerequisite for this is an existing and high-performance Internet connection. e.g. CAD, administrative, accounting, Adobe, or hotel software - or similar licenses that are not part of our leasing offer are excluded from our maintenance. Some software manufacturers offer direct maintenance. We are happy to take over the mediation or consultation with the respective software manufacturer.
Hardware maintenance and analysis
Your hardware is important to us.
For these reasons we have made it our responsibility to put together a package for you with solid and strong partners and to offer you an "all-round carefree" offer for your device, so that your hardware is always ready for use. Therefore, we also need the hardware monitoring of the CPU, memory and hard drives "life cycle" in order to waste a possible hardware failure and, if necessary, to have your hard drive replaced or the entire device.
An analysis is not intended to monitor your employees and would violate the GDPR requirements. We do not filter or analyze any user-related data, only hardware and performance data of the device.
When employees are taken on, we can also park people in the house (on-site) who enable a help desk on-site, but who are managed as external employees. The precondition here is no restriction of access and restriction for employees.
Maintenance and analysis of your network and server
Our maintenance is also achieved on the configuration and analysis of network devices e.g. Printers that we would be happy to include in maintenance for you. Please specifically ask about printer or server outsourcing. If we also take over your server or you need CloudServer from us, we also take over the maintenance of the server and network devices. Servers are maintenance and servicing more intensive, so we cannot offer package deals for servers with fewer IT outsourcing devices
A server transfer into an IT outsourcing package price would only be possible if there were 20 chairs. Servicing the server would also be limited to 4 hours per month.
Asset management of your systems
Do you still have an overview of how many devices and software licenses you have in use?
No? - We have an overview and provide you with a structured overview by sending you a monthly report. This includes all devices and licenses that need to be replaced or replaced.
As a result, you are always up to date at all times, have an overview of your IT costs, budget planning and can invest in other things in your company in a more future-oriented manner without paying attention to or planning for the variable costs in IT.
A fixed monthly price for all your IT service. Third-party applications are exclusive, e.g. CAD, administrative, accounting, Adobe, or hotel software - or similar licenses that are not part of our leasing offer.
Global support
Our world is growing closer together. That is why we also provide you with international support, regardless of where you are in the world. It is only important that you can establish a working data connection via LAN, WLAN or mobile phone (Handy HotSpot). Press the "Support Button" and you will be connected with us.
We can provide you with this global service anywhere in the world. In addition to our support for computers or servers, we can also configure your cell phone as long as you grant us access.
Our IOS / Android APP also gives you access to our services and you can also use our forum, knowledge base, WhatsAPP chat or ticket service on your mobile phone.
48h exchange of your hardware (international)
Did you lose the laptop or was it stolen?
No problem, you can access your data from another laptop and print or present it from our cloud. You will have your own device again within 48 hours and we will save all your settings, favorites, documents and emails back to your new device. A service that makes us priceless.
Our service includes
High quality hardware
Thanks to our daily maintenance and automatic system monitoring, which is limited to CPU, network performance, hard disk life cycle, software update service, we can guarantee you 99.9% reliability of your hardware.
Confident 24/7 support
Through the integration of WhatsAPP Chat and a high-performance ticket system as well as a team from several international regions, we can guarantee 24/7 support.
48h hardware exchange
In the event of loss of leasing equipment, we can guarantee an almost 48 hour on-site exchange.
Here we are dependent on availability and on the supplier.
Agile and fast processes
Thanks to a cloud-based work platform and networking with very strong partners, we are able to almost guarantee you a 48-hour hardware exchange.
Asset Managment
We have a precise overview of all your devices and software and can use this to provide you with a current list of the use of your devices.
Cloud-based support
This also enables us to back up and restore your entire hard drive or individual data from your global employees via remote maintenance.
Your questions
In IT outsourcing, we usually provide you with new hardware. We lease your hardware for you and provide you with the hardware for 24 months with our package offer including our services and Office365 licenses and CloudBackup and AssetManagment.
For these reasons, we can usually only offer you an IT outsourcing contract with a term of 24 months. If a service takeover of existing devices, the IT outsourcing period is 12 months. When employees are taken on, the terms of the contracts are individually negotiated and adjusted.
The leased hardware remains in the possession of iTelCom GmbH and we are loaned to the IT outsourcer.
In the case of existing devices, the customer remains the owner and owner of the hardware. Only the IT service, if any, and the personnel are outsourced or taken over.
For devices that we hand over to customers "new devices" and part of our above Offers are, the company iTelCom GmbH remains the owner, since we lease all devices.
When employees leave the company and there is demonstrably no replacement. Are we able to cancel the contract for this device? Here we have to pay a prepayment penalty for the respective device and invoice it to you.
Of course, you can add more outsourcing devices during the term. Unfortunately, this is not the case with existing devices. All existing devices must be included in the offer.
Our offers are based on a model (Dell 55XX series with CPU I5 256 GB SDD, 8GB RAM, and 15 "1920x1080 monitor) If you prefer an individual device such as Apple, HP, we would need the exact specifications of this device for you to create an individual offer.
All devices are equipped with the latest backup cloud services, so that in the event of loss, we can immediately give you your data internationally via cloud access.
With standard devices such as Dell 55XX we can assure you an international delivery of a new device close. Here we are dependent on the supplier and availability.
The exchange and the device are covered by our leasing contract with our partner and the restoration is included in the maintenance contract of 2h / per month.
Payment is made throughout the contract period with a monthly debit from your account or credit card through our payment gateway from our partner Stripe and we are always debited at the beginning of the month.
If there is insufficient funds available on your account / credit card, a direct debit or chargeback will be made. The costs incurred here will be debited together with the amount again within 7 days.
Should no debit be possible again. You will receive a reminder from us in which you have to transfer the amount including the debiting costs incurred to us within the month.
IT outsourcing computers are leasing devices and are owned by iTelCom GmbH and are only loaned to the customer, so the hardware can be immediately reclaimed with a transfer fee if payments are not made.